Advantages of Hiring Moldovan Developers for Your Startup
Why You Should Consider Hiring Developers From Moldova?
Tucked away in Eastern Europe, the picturesque country of Moldova, known for its vibrant cities, historical landscapes, and pleasant climate, is now increasingly becoming a focal point for IT professionals worldwide. What's truly remarkable about Moldova is the remarkable surge in its IT sector, largely fueled by robust investments from the West. Back in 2013, the Moldovan IT market soared to a whopping value of $153 million, underscoring the country's rapidly growing tech scene. Such remarkable growth has stimulated an influx of international talent and has led to enriching educational opportunities for future software developers in the country. But does this make Moldova an ideal location for hiring software developers? To answer this question, we'll take a detailed look at the top three advantages that Moldova presents.
How Does Moldova's Geographical Location Enhance its Appeal?
Moldova's geographical positioning is undoubtedly one of its major attractions. Almost at the center of Europe, Moldova's easy accessibility is a significant draw. A short 2-4 hour journey is all that's needed to reach the leading EU hubs such as London, Paris, and Rome. Additionally, Moldova's linguistic competence adds another feather to its cap. A majority of Moldova's younger and middle-aged population is trilingual, with proficiency in English, Russian, and German. This multilingual advantage unlocks new potential for international collaboration and growth in the realm of business.
Can IT Nearshoring in Moldova Prove to be Cost-Effective?
When considering cost-effectiveness, Eastern European countries like Poland, the Czech Republic, Moldova, and Ukraine have emerged as preferred destinations for IT outsourcing. The average salary of web developers in Ukraine is in the range of $20,000-$25,000 per year, and for those who opt for IT nearshoring in Poland, the figure hovers around $50,000. These figures are significantly lower than in the US or Western Europe, making these countries lucrative options.
You may also like: Hire a remote developer from Ukraine.
However, Moldova trumps with an even more enticing proposition. Developers in Moldova earn between $15,000-$30,000, presenting an appealing cost-effective solution. Moreover, Moldova IT Park, with its unique tax benefits, adds to the attraction. The park's members (companies) enjoy a low 7% tax rate instead of the steep 30% fees prevalent in Western Europe. This substantial reduction in taxes creates an ideal platform for implementing innovative solutions and catalyzing the development of the IT industry in Moldova. Consequently, software outsourcing to Moldova has been gaining significant momentum recently.
Does Moldova Promise Quality and Professionalism in IT Nearshoring?
Moldova's prowess in terms of the technical skills and competence of its local software developers is bound to impress any aspiring entrepreneur. Moldova's European mindset and legislative framework, compatible with Western standards, offers a fertile ground for product development, even when hiring freelancers. If your country grapples with high payroll costs and you're scouting for cost-effective solutions, Moldova could be the best fit. It enables straightforward optimization of your business strategy, aids in sourcing professionals at competitive prices, and simplifies the process of integrating innovation into the business process.
Is Moldova the Least Expensive Nearshore Outsourcing Destination Currently?
Given the aforementioned benefits, Moldova can indeed be considered among the least expensive nearshore outsourcing destinations available at present. The only significant competition comes from Ukraine, with its appealing tax policies and the high level of professionalism among its engineers.
Fortunately, platforms like Mobilunity.com provide valuable assistance in navigating the European IT outsourcing landscape. They facilitate the search for dedicated development teams and help foster long-lasting relationships between clients and executives.
Why Should Hire from Moldova for Your Startup?
Choosing the right location for your IT startup can be a challenging decision. Given the high costs associated with establishing and running a business in the US or Western Europe, many entrepreneurs look to more affordable yet equally competent regions for establishing their ventures. Here's where Moldova shines. With its low cost of living, affordable business operations, and the availability of skilled IT professionals, it presents an ideal startup ecosystem.
Moldova's government has actively fostered a supportive environment for startups, thereby simplifying the process of setting up and operating businesses in the country. The affordable commercial spaces, reliable infrastructure, and easy availability of resources are other factors that make Moldova an attractive destination for IT startups.
How Does Moldova Stand in Comparison to Other European IT Outsourcing Destinations?
Comparison of IT nearshoring destinations is critical when choosing the best fit for your startup. Considering its cost-effectiveness, Moldova offers a significant edge over its counterparts. For instance, when comparing the average salary of web developers in Ukraine or Poland with Moldova, the latter emerges as a more affordable option.
Moreover, the 7% tax rate for companies based in Moldova's IT Park makes the country even more appealing. This rate is significantly lower than the usual high tax rates of about 30% in Western Europe, enabling startups to invest more in innovative solutions and contributing to the overall growth of the IT industry.
Can Moldova Assure Quality along with Cost-Effectiveness?
While cost-effectiveness is crucial, maintaining quality and professionalism is equally important for a startup's success. Moldovan software developers, known for their technical competence and high level of professionalism, can undoubtedly meet international quality standards. The compatibility of Moldovan legislation with Western norms allows seamless collaboration and a conducive environment for product development.
Moldova's European mindset reflects in the work ethic and professional approach of its IT workforce. Whether you're hiring a freelancer or a team of developers, Moldova promises both quality and affordability.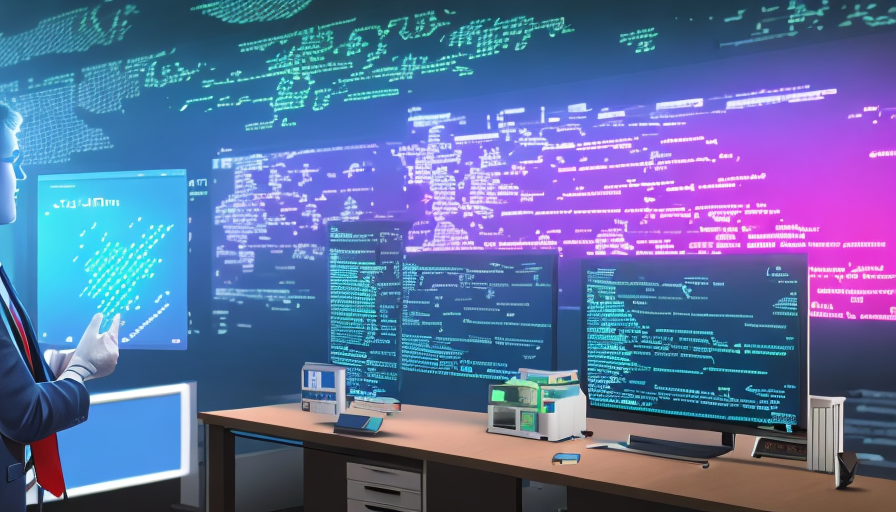 Are There Reliable Platforms to Assist with IT Nearshoring in Moldova?
Navigating the intricacies of IT nearshoring in a new country can be daunting. Fortunately, platforms like Mobilunity.com offer essential guidance in this regard. Mobilunity.com helps in sourcing dedicated development teams in Moldova, thereby fostering a smooth transition into the Moldovan IT scene. Their services are designed to bridge the gap between clients and executives, ensuring long-lasting relationships.
In conclusion, the rapid growth of the IT industry, coupled with geographical convenience, cost-effectiveness, and a skilled IT workforce makes Moldova a promising destination for startups and businesses seeking to outsource their IT needs. It is thus worth considering Moldova as a potential IT nearshoring destination. It could be the cost-effective, high-quality solution your startup needs to thrive in today's competitive business landscape.
You may also like: Your Guide to Nearshore Software Development.
Your Guide to Smart Hiring with Hiretop
We hope this article has illuminated the landscape of recruitment costs in Moldova for you. If you find yourself with further inquiries about Moldova's recruitment scene, we encourage you to download the in-depth presentation provided below. This valuable resource offers a thorough analysis of all pertinent pricing and rates.
Are you prepared to commence your hiring journey? Get in touch with us and let's schedule an initial discussion. At Hiretop, we are constantly ready to serve and prepared to support and guide you throughout each stage of the process.
If this article sparks any additional questions, don't hold back! Reach out to us at hello@hiretop.com. Your inquisitiveness drives our dedication to deliver superior service, and we eagerly anticipate assisting you!