Unlocking Poland's Software Development Potential: Exploring the Country's IT Hubs
Why is Poland Dominating the IT Sector in Central and Eastern Europe?
As we navigate the labyrinth of IT infrastructure in the Central and Eastern European region, we can't help but notice the substantial presence of Poland. Comprising nearly a quarter of the total developer population in the area, Poland has become a beacon of tech talent and innovation. But what makes this country an attractive IT, software development, and start-up hub?
You may also like: Hire a remote developer from Ukraine
An Insight into the Flourishing Software Development Sector in Poland
Situated in the heart of Eastern Europe, Poland holds an imposing stature in the global IT market with its impressive tech talent pool. Recognized as a powerhouse of technical proficiency, Poland is increasingly becoming a preferred outsourcing destination for businesses worldwide.
How is Poland Faring in the Global IT Market?
Poland, home to a substantial-tech talent reservoir, is one of the largest countries in Eastern Europe. It has gained multiple accolades for being a reliable outsourcing hub, a testament to its IT prowess. For instance, it proudly stands 9th in Tholons Top 100 Outsourcing Destinations, a global index for tracking the most favorable outsourcing locations.
Furthermore, the 2021 A.T. Kearney Global Services Location Index, a leading reference for companies looking to outsource services, places Poland in 14th position. This ranking is a reflection of the financial attractiveness and tech expertise that the country offers.
Adding another feather to its cap, Poland is positioned 40th in the Ease of Doing Business Ranking, appreciating the improved conditions for business initiation and contract enforcement in the country.
Unveiling the Polish Software Developer Landscape
With a massive assembly of IT specialists and software developers—close to 500,000 in 2022—the Polish IT sector rivals the population of several small European countries such as Monaco and San Marino. These figures are a testament to the vast talent pool available in the country.
Seven significant IT hubs in Poland—Krakow, Warsaw, and Wroclaw, among others—employ over 85% of all IT professionals in the country, offering a centralized locale for global businesses to tap into Polish IT expertise.
Understanding the Technical Expertise of Polish Developers
When selecting an outsourcing destination, the availability of a large tech talent pool is essential, but the quality of talent is equally important. Polish developers are renowned for their technical acumen, consistently featuring in the top 5 in various global competence rankings. Their ability to handle intricate projects efficiently sets them apart.
JS, Java, and Python are the most common technologies used by Polish developers, with over 275,000 of them listing these languages in their LinkedIn profiles. The presence of a considerable number of .NET, C#, C++, and PHP experts, along with a significant number of Cloud and DevOps specialists, further enhances the appeal of Poland's IT sector.
Adding to this technical prowess, the SkillValue ranking places an average Polish developer among the top 3 globally, along with peers from Slovakia and Mexico, indicating the high level of professional accomplishments of Polish developers.
Aside from their technical competence, Polish IT specialists also shine in language skills. They rank 16th in English proficiency, surpassing many European countries. This proficiency ensures smooth communication with American and European clients, fostering better collaboration and effective project execution.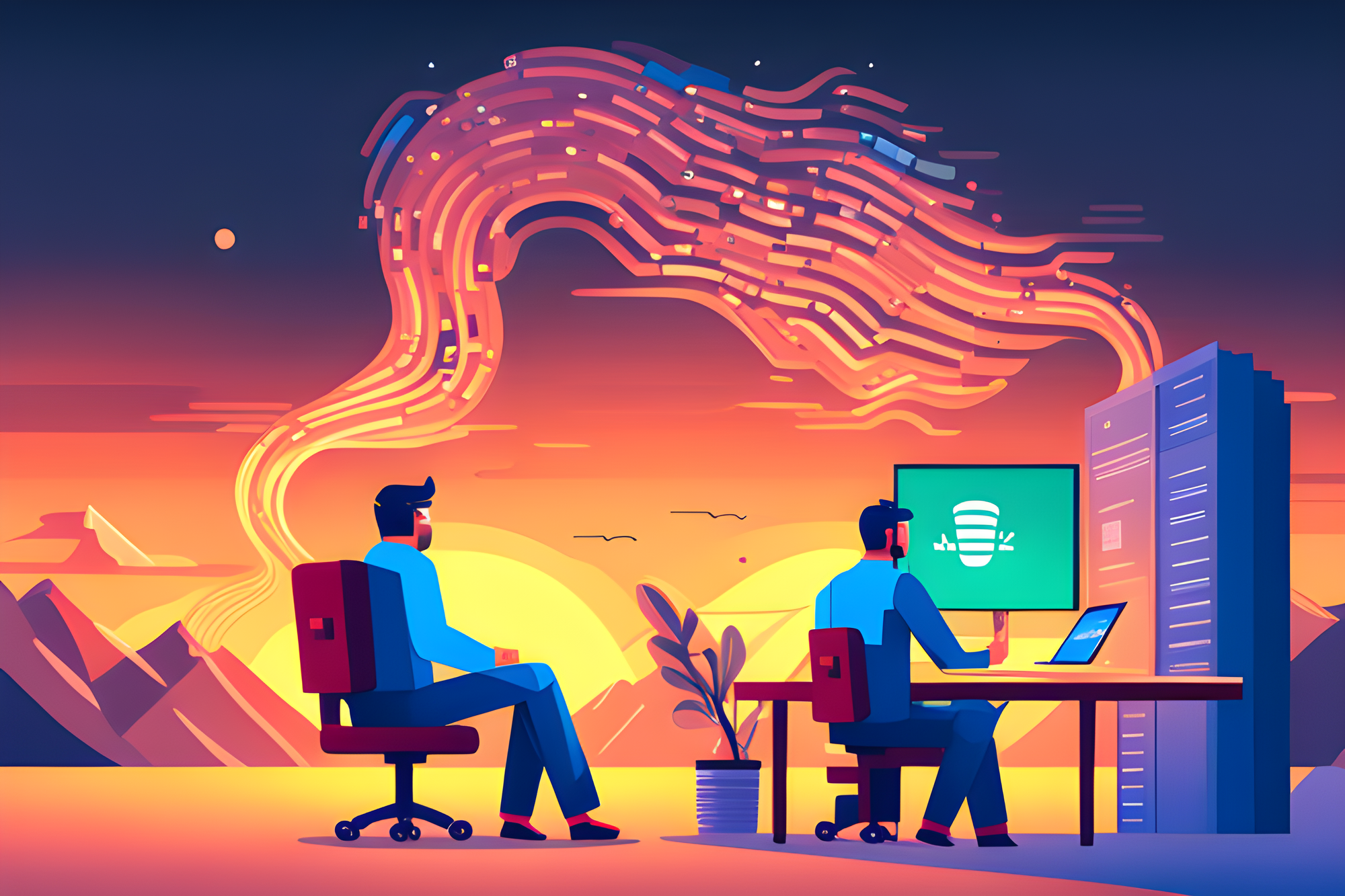 What Makes Poland a Rich Reservoir of IT Specialists?
Poland hosts an impressive number of IT professionals, with the country's software developer population nearing half a million. Major IT hubs such as Krakow, Warsaw, and Wroclaw employ more than 85% of the total IT workforce. These cities are teeming with tech talent, each offering its unique benefits and salary differences.
You might also be interested in: Hiring Dedicated Developers From Azerbaijan
How Proficient Are Polish Developers Technically?
When it comes to technical expertise, Polish developers hold a prominent position, ranking among the top 5 countries globally. They're proficient in numerous technologies including JS, Java, Python, .NET, C#, C++, and PHP, and have many Cloud experts and DevOps specialists.
How Well Does the Polish Education System Nurture ICT Talent?
The robust Polish education system plays a pivotal role in shaping the country's IT landscape. Notable institutions like the Warsaw University of Technology, Jagiellonian University, AGH University of Science in Krakow, and Wroclaw University of Technology provide a quality ICT education. The result is a continuous influx of IT graduates, enriching the local talent pool.
How Attractive Are the Salaries of Software Developers in Poland?
While the average salary in Poland hovers around €830 per month, the earnings of software developers are significantly higher, making the field alluring for many. However, compared to the US, UK, and Western Europe, the cost of software development in Poland is considerably cheaper, presenting an attractive outsourcing opportunity for foreign companies.
How Does Cost of Living Influence the IT Landscape in Poland?
It's a common assumption that life in capitals and large cities tends to be more costly due to higher rental rates and overall expenses. However, when it comes to the major cities in Poland, the cost variance isn't quite as stark, with the difference hovering around 10 to 15%. To illustrate, the rental index in Poznan is a mere 10% lower than that of Warsaw.
Let's delve into the data from Numbeo.com, a platform that allows for comparison and analysis of living expenses across major cities worldwide. The comparison uses New York's cost of living as a benchmark. According to these statistics, the cost of living in Polish IT hubs is approximately half that of other European locations and over 60% less than in New York.
When we factor in salary rates, it becomes evident that Polish software developers are likely to have a higher level of income satisfaction, even though their salaries are 25-30% lower. This is largely because their major expenses are substantially lower. Consequently, these developers are less inclined to switch companies or emigrate, ensuring stability and continuity for your business. In practical terms, it means that software developers working on your project are likely to remain for a more extended period, preserving their invaluable knowledge and expertise within your organization.
How Versatile Are the Software Development Companies in Poland?
Poland boasts over 1,000 software development companies catering to diverse markets. Whether it's the prestigious recognition they receive in rankings like IAOP, Software 500, and Inc 5000 Europe, or the variety of clients they serve, these companies have established a robust reputation on a global scale.
What Makes Poland an Attractive Location for International R&D Centers?
Hosting more than 500 R&D facilities, including global giants like Google, Samsung, and IBM, Poland provides a fertile ground for R&D activities. Encouraged by private sector financing, it has become an attractive hub for market players such as ABB, Siemens, Intel, and McKinsey.
Which City Should You Choose for Software Development in Poland?
Whether it's Warsaw with its massive talent pool and numerous IT outsourcing companies, Krakow with its thriving startup ecosystem, or Wroclaw with its partnerships with international clients, each central IT hub in Poland presents unique advantages. The choice ultimately depends on the specific requirements and strategic priorities of your business.
How Convenient is Poland for International Business?
Poland is conveniently accessible from various parts of Europe, thanks to its well-developed transportation infrastructure. With several airlines connecting to major cities in the US, Europe, and the UK, doing business in Poland is incredibly easy.
How Has the Work-from-home Trend Impacted the IT Sector in Poland?
The shift to remote work prompted by the global pandemic has seen a significant number of Polish IT employees adopting the work-from-home model. The flexibility of choosing the most suitable work arrangement has made Poland an even more attractive location for IT companies and professionals.
You may also like to read: Hire a Dedicated Developer
Why Choose Poland for Software Development Outsourcing?
The software development landscape in Poland has witnessed significant growth and evolution in the past decade. With a potent blend of a substantial talent pool and diverse technical know-how, Poland has firmly established itself as a credible outsourcing partner for businesses across the globe. Here are the top three compelling reasons to consider Poland for software development outsourcing:
A vast reservoir of technical talent: Poland is home to over 500,000 tech professionals, indicating a robust talent pool ready to take on global IT challenges.
Diverse technical and industry proficiency: Polish developers possess a broad range of technical skills and industry expertise, making them equipped to handle a multitude of project requirements.
Multiple IT hubs and strategic location: The country houses numerous IT hubs, facilitating easy access to a wide range of IT resources. Furthermore, Poland's central location in Europe adds to the ease of collaboration and coordination with international partners.
Why Choose Hiretop?
Hiretop is ready to help you hire dedicated developers and accelerate the assembly of your development team. Our core competence lies in sourcing dedicated developer talent from Eastern European countries, including Poland, Ukraine, Romania, and the Baltics, which are rich in tech talent. These skilled developers are well-versed in both manual and automated processes and can integrate seamlessly with your team on a remote basis. Reach out to us, and let's explore your tech talent needs together!